It's a debate that's seemingly gone on as long as football has existed. Is the English Premier League truly the premier league of Europe, and if not which competition really is?
Sure, people can, will and should point to Leicester City's remarkable league win last year as the definitive proof of parity, a league where anyone can beat anyone. But, those same voices will fail to mention how before Leicester's miracle run for a league title wasn't won by a club outside the "top 4" (Manchester United, Manchester City, Arsenal, Chelsea) since the 1994/95 season, when Blackburn Rovers accomplished the same fete.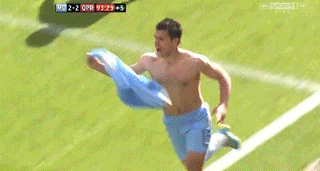 The German Bundesliga is having a similar (although admittedly different circumstance) with new rich team funded by Red Bull, yes it's true, RB Leipzig sit atop of the Bundesliga competition, still undefeated above even the league's major stalwarts, Bayern Munich.
Anyway, who says parity is the be all and end all of a great competitive league? In my Sunday league competition, every team could beat every other team on its day, it doesn't mean people will still be lining up to watch us play, though.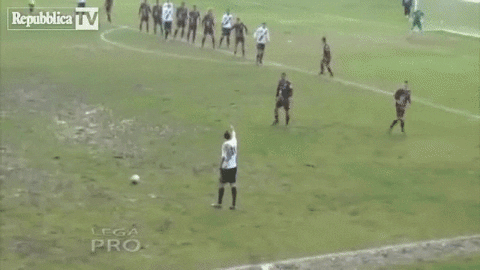 There are several factors that make a league "the best" in the world and we're going to try and figure out exactly which league reigns supreme. Using a scoring system of 1-10, I'll award points for things like parity (10 being the highest and 1 the lowest) for the past 5 seasons (with the current one included). The league with the most points wins.
Now, for the parameters, as previously stated we'll have "parity", but we'll also have "quality of players" or in other words, where does the the best talent in the world play? We'll have "watchability" of games, not to be confused with "parity", this is simply a test of how good on average any game is. For example, Liverpool's infuriating 4-3 loss to Bournemouth over the weekend would have ranked a solid 10 on "watchability". The fourth and final parameter is "European Success", because testing yourself against the best simply needs to be done in Europe.
In this article we will be looking at "parity". Let's get this started then.
Parity
EPL
The four seasons prior to this one, there have been four different Premier League winners; this bodes well for the league. On the other end of the spectrum, we look at the relegation zone wherein the three season applicable, four out of the nine sides sent down to the Championship, have been brought right back up to the EPL. Is this number good for parity? Yes. Is it great? No. Overall the EPL scores a 6.5/10 for "parity".
La Liga
Let's be honest now, there really isn't much parity in Spain's highest league. It's dominated by Barcelona and Real Madrid with Atletico Madrid just good enough to keep them on their toes. Those three sides have combined for the league title each and every year since 2003/04 when Valencia brought home the goods (and Atletico were only responsible for the league title once in that period). What the league does have going in its favour is the closeness of the title race (albeit between three sides) over the past five seasons. Apart from Barcelona's whopping 15 point win in '12/13, three points or less has separated the top two sides. The middle of the table is quite congested though, with the difference between relegation (18th) and 8th spot a measly 10 points. Overall they score quite low with "parity", however, because it is such a two horse race. 4.5/10.
Seria A
Juventus haven't failed to win the league since 2010/11. That's five in a row with the sixth in their sights already this year. Obviously, it's not great for the league. Sure, there are teams like Atalanta who two seasons ago were one spot clear of relegation and this year are fighting for a spot in the top four, but for the most part, Juventus, Roma, Napoli and Fiorentina have clogged up that top five, leaving little wiggle room for any clubs who wish to make that next leap forward.  Towards the bottom of the league there is a bit of overturn in that out of the nine sides relegated (in the given time period), only 3 have ever made it back up to the top division, straight away. Overall the league scores a 4.5/10.
Bundesliga
In a similar run to Juventus, Bayern Munich has won the league each year since 2011/12, when the other German powerhouse Borussia Dortmund, once claimed the honours. Despite this run at the top, there does seem to be a bit more turnover in finishing spots, lower down the ladder. But, how much does that offset Munich's dominant run at the top, in which they have finished no worse than 10 points clear, in each of the last four seasons? Then you look at how this season is shaping up compared to last year and you would think that it truly is anybody's league. 5.5/10.
Keep an eye open for the next part to find out which league reigns supreme.
<Story by Riley "Caveman" Krause>
Featured Photo Credit: OpenClipart-Vectors