On Tuesday we opened up the age-old discussion of which European football league reigns supreme.  We praised the English Premier League for its recent diversity in champions, while simultaneously shunning the Seria A for its seemingly endless run of Juventus championships in succession. With parity now out of the way, we take a look at a more head-to-head matchup. European success! That is, how do the best of the best fare when they go up against one another in the Champions League and the Europa Cup.
Timing couldn't be better for this either as the final 16 for this year's Champions League was just cemented last night. Despite the nature of these competitions, (being knockout – essentially – as opposed to a year-long-grind) we're going to keep the time frame of judging to five years, because when you look back at the competition ten years ago and see that AC Milan beat Liverpool while Kaka was the leading scorer, you'll realise that the times they certainly are a "changing".
In this year alone, it's some all familiar names that help La Liga assert its dominance out of the four leagues, they see the most clubs through to the round of 16 with Barcelona (buy kit), Real Madrid (buy), Atletico Madrid and a no doubt disappointed, Sevilla who will be unable to go for a fourth straight Europa League title, after finally making it through to the Champions League knockout stage (see what we did there?) Unsurprisingly, it was the German and English sides next up with 3 teams each moving onto the next round, while Italy could only manage to send Juventus and Napoli through, respectively.
But, how does that translate over the past 5 seasons. Some quick math first, 8 groups, two teams go through over 5 years, means 80 sides have made it through to the knockout stage and 40 teams have won the group. Here's how the leagues stack up.
Once again it was no surprise that Spain dominated here again, sending both the most teams through (17) and recording the most first place finishes (13) Even Malaga won a group stage for god's sake. In terms of quality over quantity, it's Germany next up with 13 total and 9 first places in front of England's 15 total, but with only 8 first place finishes (let's thank Arsenal for that…four straight seconds, until just this year). Then, like the very slow kid in gym class, it's Juventus….sorry I mean Italy, coming in last with just 8 total sides going through the round of 16 and with just 3 first place group finishes.
But, we're not just in the business of handing out participation medals here, (we don't believe in that) once you make it to the knockout stages you want to win, don't you? It's not supposed to be like it is in today's society, where every little kid is a winner and given a medal, even though they didn't even win in the first place.
Another thing that I know from all this, is that there are three certainties in life, death, taxes (unless you play for Barcelona) and also Arsenal getting knocked out in the Quarter Finals each year in the Champions League, at the very least.
And, when you look at the finalists from the last few years, you notice a peculiar thing, in three out of the four instances, both finalists have been from the same country (and exactly NIL have been from England).  So, you can expect another blank slate for Premier League teams come the final, because with Arsenal already pencilled in to lose to (insert random Sunday league team here) in the certain round of 16, you would be relying on a Manchester City/Leicester City final and that's just as unrealistic, as seeing a Pig fly. I mean, Manchester City?? Come on, really??
So, where have the finalists come from, if not from England then, well, you guessed it, five out of 8 have been from Spain, in 2012/13, it produced the all-German affair and Juventus were able to sneak in as Italy's number 1, just barely.
In terms of Sevilla's birthright that is the Europa League, let's see who's made their way to the final in the best of the rest of the tournament then, shall we?
Not surprisingly, the top heavy La Liga has dominated both competitions with (as previously stated) Sevilla having taken out the Europa League the last three seasons in a row. Only one other country on our "superpowers" list have ever made the final. That happened to be England, twice; last year when Liverpool lost to Sevilla and in 2012/13, when Chelsea took out the title over Portuguese club Benfica. All of this is to say that are you really surprised that the Premier League has been mediocre in even a mediocre competition? I didn't think so.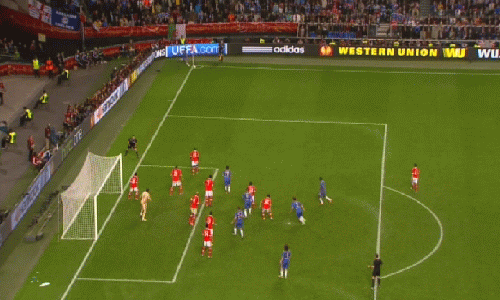 So, how does this all add up in our points score? Well, I think's it obvious to say that Spain's La Liga runs out clear favourites and earns a score of 9.5/10, taking its running tally to 14/20. When Germany goes, they go big! And, that has earned them a score of 7.5, to take their tally to 13/20. Nobody really cares about winning the Europa League, unless it's your club that has done it. The English Premier League gets a score of 6, good for a total score of 12.5/20. So, if it wasn't for Juventus, the Seria A might not even be in this discussion whatsoever, instead taken off by the French or Portuguese leagues who decide show up, only sometimes. But they are, so they are only at 4.5, for a total of 9/20.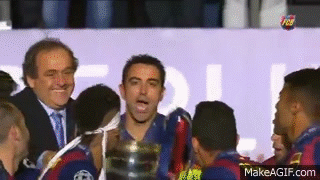 <Story by Riley "Caveman" Krause>
Featured Photo Credit: OpenClipart-Vectors – Pixabay