If you're into the beautiful game, like the majority of the world's population is with that passion for Live Football (Soccer), even with Champions League matches on all over the world tonight, unless you live in England, then you'll need BT Sport to watch them. So, we like to call BT Sport the "Bane of Live Football" television coverage, as we will state the many problems since they first came into the picture of live Football broadcast for not only all Champions League matches exclusively, but also even some Premier League games. We don't like you BT Sport, we don't like you at all, not even a little bit, so take that and print it somewhere!
Yes, the war between Sky Sports and BT Sport has been much publicized since BT Sport somehow snuck their way into making our lives more complicated than they should be, for those who enjoy watching Football.
Firstly, coming back to find that Sky Sports had at one time all coverage, then shared Champions League football coverage, to now this year having simply lost all it's Champions League coverage to BT Sport. So, it has now become known as a terrible nuisance and a total anti-climax for Football viewers across the country with in relation to the mere notion of BT Sport. But, why you might ask?
Apart from the constantly increasing prices as you can read about here. The first thing that will piss you off, is that you need an entirely separate payment plan for this garbage that's called BT Sport, so even if you have Sky TV and or Virgin Media, and you already pay for that, you need to ring up BT and organize something else completely separately, with your new payment terms for BT Sport in order for your channel to be unlocked on your satellite or cable service. Excuse me, but "WTF" is all that about? Couldn't they have made a deal with Sky or Virgin to make our lives a little easier, than having to set up a totally separate entity to pay more money to than simply through your existing cable or satellite service? Why all the problems, BT?
So, on a night like tonight, when you want to watch the matches at home, but after realizing that you'd have to devote lots of time and effort to set up this whole new service, with a new direct debit from your Bank and so forth, which ultimately costs more than your whole SKY TV channel package and Internet put together almost, then why the "f*ck" would you do that? Why would you do that? You feel like tossing BT Sport into a deep murky river, don't you? Even way before you decide to buy it, right?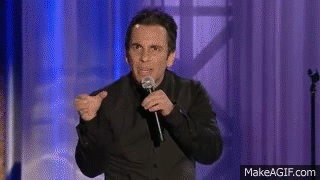 The last time we checked BT Sport there was a separate £20 monthly charge, and we couldn't get it through Sky TV by simply turning it on, so it remains a dead channel of which only those that are completely stuck in life, would subscribe to. Nobody wants to feel stuck in life, so why cater to BT Sport, a channel that only shows odd Premier League games and then all Champions League games in a season, just to "f*ck" with you, while the rest of the year, only god knows what you'll be paying for? Ping-Pong, perhaps?
Well, on the contrary you do also get Gary Lineker with that horrendous price tag, as well, they might say to you in order to placate your anger?
So, what now? Yes, BT Sport have just signed a new £1.2 billion European football deal, promising even more costly surprises for existing and even new subscribers of the sports channel.
So, it looks like we will never ever sign up, not because of the price, but because of the hassle. Here's some stats from the current new deal, as if we needed to know anything more, but just how BT Sport is totally screwing everyone over, right now. Coming courtesy of the Daily Mail.
BT has paid £1.2billion for exclusive TV rights for European football ahead of Sky
They will pay £394million a year until 2021, £100million a year more than now
The rights cover Champions League football as well as Europa League matches
Now customers face footing the bill despite falling viewing figures
So, what can you expect now? Major price hikes to any such figure that BT will be pleased to charge you, all because BT is that telecom giant which has yet again outbid Sky Sports for European football, which is why they have Gary Lineker and which is why Sky Sports only gets Jamie Carragher & Gary Neville, as pundits. That shows that Sky just doesn't have the same funds as BT does, but what that means, is higher prices and more hassle for those that want to watch football.
At least provide a service or let Sky handle the payment to BT Sport, via the Sky bill, FFS! You could ask that, right? Why make it all so difficult?!
Anyway, BT Sport doesn't care and surely pubs in England are celebrating the news and yet more people are forced to drink alcohol, just so they can see their football.
Have you ever seen the bartender's face, when you order your second Coca-Cola of the evening? Yeah, they were none too pleased, were they?
BT will pay £394million a year for the right to cover the Champions League and Europa League until 2021, despite signs of people not really taking onto BT Sport, as viewing figures have fallen drastically.
BT Sport customers have already complained after they hiked the price of their channel, three times in just 18 months, but with now even more costs to come, it looks like people are switching off, not signing up and just deciding to get drunk twice a week in the pubs, instead. One of the options seems like the easier one of them all, that's for sure.
Now, think of other countries, where all you needed was the one channel package and you paid for it and you could see everything. Haha! Those days are well and truly over, just because of a Telecom company, that runs an evil monopoly, since forever, but also now run one over all European football broadcasts in the UK, as well. So, many people have decided to drink pints in pubs, just to shun their evil ways or to simply not to tune in, at all.
For existing BT Sport customers, price increases of 6% will come into force from April 2nd, meaning a £2on the broadband, and BT infinity customers will get a further £2.50 charged, and of course here comes the good part, the BT landlines that nobody uses anymore apart from as a necessity to receive broadband signal, which is where the monopoly comes in again, will see increased in 1p, to 2p, to 16p a minute, as well. But, BT TV will cost you an extra £3.50 or £42 for a yearly subscription for next season. But what if you already have SKY, should we then also have BT TV, too?
BT's Chief Executive, Gavin Patterson, said this about the whole fracas in licensing right, "This isn't about customers paying top dollar, this is about customers paying very affordable prices. Our prices start from £3.50".
The BT Sports deal which began running people's lives in the year of 2015, may now include an additional highlights package from ITV and it could be included in this new arrangement, still to come.
Ewan Taylor-Gibson from uSwitch.com, said: "In return for these price increases, consumers will quite rightly expect to see their service vastly improved although, when it comes to TV content, it appears only sports fans are going to be happy."
Exactly, now tell us once again why we should start with the hassle of setting up a whole new TV station and so we can just watch the Champions League, with a whole new separate billing system, since 2015, with prices still soaring? Tell us why would anyone do that?
Brainstain, over and out!
Here you can buy a sticker book from Last Season's Champion League, because you won't see this years. 
<Story by The Narrator>
Featured Photo Credit: Telegraph