Having anxiety quite frankly, sucks; it sucks more than Monica Lewinsky and nobody sucks more than her right? (Sorry Hillary).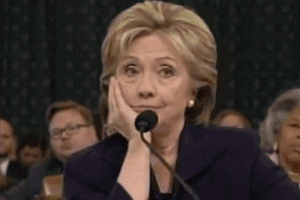 Anxiety feels like a constant heaviness in your mind, those voices in your head telling you that everyone is looking at you, they are real, god damn it! Can you imagine overthinking and over analysing every little detail, no matter how small or irrelevant? It is quite literally hell on earth or at least the closest thing to a Walking Dead style barren post-apocalyptic wasteland that you will come across, since there is paranoia (and zombies) around every corner.
Anxiety is that constant tense feeling, it's hard to breath, combined with the paranoia that everyone is mentally criticizing and watching what you do, just imagine Hillary Clinton on the day she found out Donald Trump had beat her in the 2016 presidential elections, yep, it's that bad (Again, sorry Hillary.)
But, unless you've actually never had anxiety, how can you relate or even understand the unbearable stress and torture someone suffering with anxiety, actually goes through?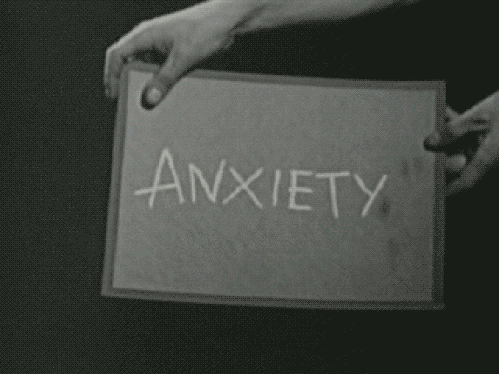 Well, here at Brainstain we like to think of ourselves as something resembling that of a Psychiatrist (so basically the most fraudulent unqualified mental health specialist you will ever come across) with the experience to explain just how deep and impactful emotional and behavioural disorders can be, so with that reassuring knowledge in mind, here are 10 ways how to describe what anxiety feels like for someone who has never had anxiety before. Brace yourself, this may get rather emotional.
1 – Anxiety can feel like your throat is literally growing tighter and tighter with each breath. Hello, can somebody help me please? I am quite literally suffocating in despair here.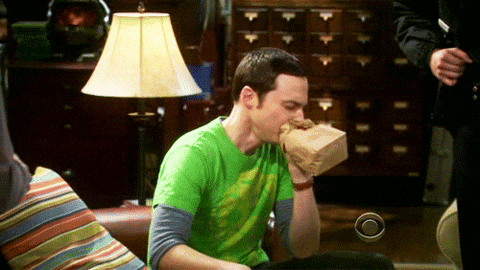 2 – Anxiety can make you mind ponder a thousand little thoughts, every detail scrutinised with agonising depth and worry. Why didn't they respond to my message? What the actual f*ck is happening right now?
3 – It's that familiar feeling of dread and panic that tingles the inside of your throat, each breath you take feels like you have an anchor etched onto your lungs. I am literally chocking on my own negativity.
4 – Anxiety makes you feel like you are sinking, drowning in your own worries. Hello? Yes, don't mind me, I am just drowning here.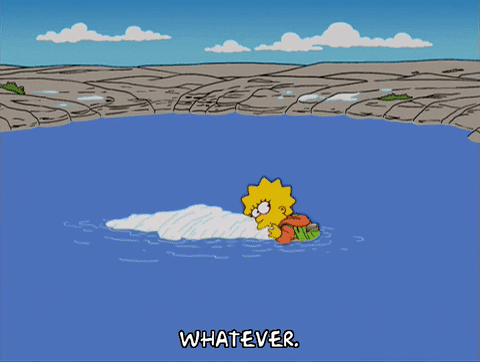 5 – Anxiety will literally never leave you alone, no matter how hard you try and even though you pretend it's not there. Anxiety, why are you so obsessed with me?
6 – It's that feeling of lingering apprehension in the darkened shadows as you wait with bated breath for the worst to come down and hit you like a ton of bricks. Very emo, very-very emo.
7 – Anxiety makes you blow things out of proportion. WHAT!!! There was no X at the end of the WhatsApp message?!? That must mean, what? Let me kill myself this very second.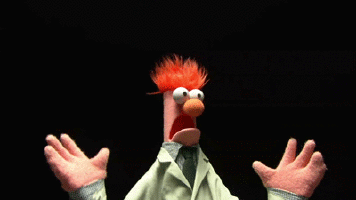 8 – Increased heart rate, difficulty in breathing, a tight band across the chest area, anxiety makes you feel like you are on the edge of no return. Oh, don't mind me, still slowly suffocating here.
9 – Everything is moving around you, yet you feel paralysed and crippled with fear. Yep, I most definitely cannot move now.
10 – That constant round the clock feeling of worry, nervousness and unease, so basically just imagine a hickey that won't go away, yep, the struggle is real.
Anxiety is a battle with yourself, so how the hell do you win a fight with yourself, when you are constantly with yourself and your lingering thoughts? Sounds like a losing battle, right? Sometimes you will have good days, days when rainbows and unicorns flutter in the skies and the sounds of bluebird tweets echo in the air, like a beautiful windswept breeze and on other days, well, let's just say sometimes death seems more appealing than breathing (though we would never encourage ending it all, in any way, shape or form)
You may find a breathing exercise that helps you to manage anxiety and even feel more calm. Breathe, always remember to breathe. Take time to inhale, remember things could be worse, I mean your name could be Hillary Clinton.
For more (serious) help or advice on anxiety related issues, the following link may help or just get you a prescription.
Story by Michael Lee
Featured Photo Credit: ContemporaryPsychotherapy