If you have been living under a rock like a complete and utter hermit, or are very far away from the Twittersphere, Paige, the English professional wrestler and WWE Superstar recently had her phone stolen and hacked and as a result, an influx of private X-rated and raunchy images and full frontal sex videos were unleashed upon the WWE Universe.
PG this is not, in fact, we wonder how parents had to explain to their unassuming children, why their favourite WWE Superstar was inserting objects into unmentionable areas.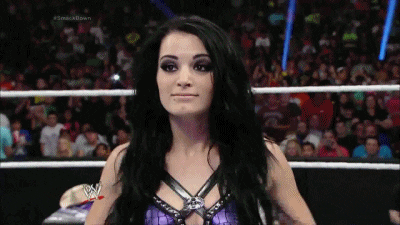 Paige, whose real name is Saraya-Jade Bevis, had fallen victim to a hacking scandal which saw pictures and videos showing her having "relations" (and we use that term rather loosely) with two other WWE superstars, former General Manager of Monday Night Raw, Brad Maddox and New Day member Xavier.
''New Day Rocks'' and "Booty-O's'' have a whole new meaning now, also Brad Maddox has become relevant again.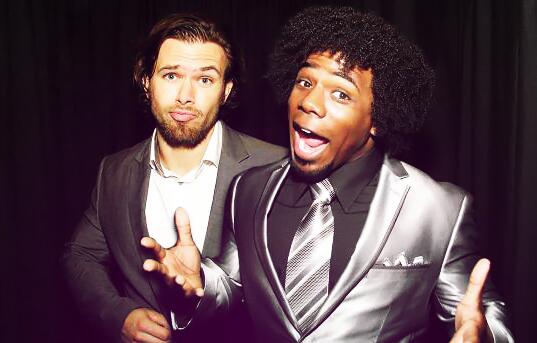 The explicit clips released include such tantalizing scenes such as anal penetration and ejection over toes. One rather controversial image in particular has attracted the most attention. It appears to show Paige in shot with the NXT women's title beside her face in the aftermath of a sex act being carried out. What a champion!
It has led to people on Twitter saying things such as "the belt should be burned," "a new belt is needed" and they hope "no-one has kissed that belt".
The NXT Women's Championships since its induction in April 2013, has been involved in some of the most historical and ground-breaking female wrestling matches in WWE, including on August 2015 at NXT TakeOver: Brooklyn, where Bayley won the championship from Sasha Banks in a match which was voted among others as the "match of the year''.
With NXT TakeOver: Orlando on April 1, 2017 scheduled with two undefeated competitors colliding for the NXT Women's Championship, as Asuka defends her title against Ember Moon, we won't be able to look at that title belt the same way ever again, I mean former NXT Women's Champion Paige has let little kids hold that belt and take photos with it, knowing full well that semen has been jizzed all over it, the former "Anti-Diva'' rebelliousness holds no boundaries.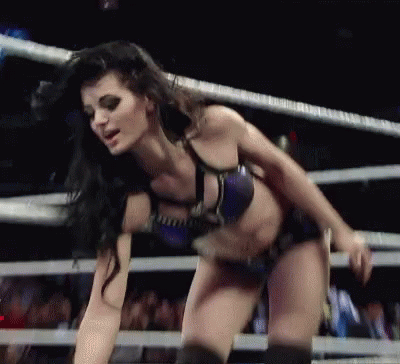 The WWE star is just one of several celebrities who were recently hacked, including Emma Watson (thankfully the Meryl Streep sex tape is still yet to be leaked).
If you're a celebrity in 2017 with a smartphone, you play by a whole new set of rules where nothing is private and the cloud is not your friend. In fact, if you are indeed a celebrity filming yourself having sex, unless you are looking to secure a reality TV show, why? Just why?
The wrestler, 24, confirmed the theft to her followers on Twitter.
She said: 'Personal and private photos of mine were stolen and unfortunately they were shared without my consent.'
Paige's mother Saraya Knight, who is preparing to take legal action against the hackers supported her daughter. She said: 'People get hacked, unfortunately my daughter had pics and video shared from years ago. She went on to say 'My husband and I support her 100%, no fault of her own.'
WWE have still yet to officially respond publicly about the incident, but you can be sure that Paige won't be shouting her trademark battle cry "This is my house" around Titan Towers anytime soon. Also, the leaks couldn't have come at a much worse or more awkward time, with WWE Studios and Dwayne "The Rock" Johnson currently in the middle of production for a biographic movie about "Paige" and her famous wrestling family, not to mention the fact that Wrestlemaina, you know that once a year humongous wrestling extravaganza; is literally around the corner and it is set to be hosted by who of all people? Xavier Woods and his New Day teammates. Hmmm.
Brad Maddox on the other hand, remember him? He was once slightly relevant in 2014, until his release from the company in 2015, since he has been erased from existence, having deleted all of his social media profiles including Twitter, Facebook, Instagram, the works.
As for Paige and Xavier Woods, we hope WWE don't punish them too harshly for something that was ultimately out of their hands (because their hands were seemingly too busy filming sex tapes). Even if WWE has morality clauses in its contracts with performers and has to appeal to the kiddies and families, neither Paige nor Woods were responsible for publicly releasing this footage, and plus it's just sex, and sex between any number of consenting adults is not illegal in any way, right?
Additionally, former WWE CEO Linda McMahon is now an official member of President Donald Trump's cabinet, so who knows if there will be any pressure from there.  Paige has been on the receiving end of a string of unfortunate events in the last year.
In August, WWE suspended her 30 days for a violation the company's anti-drug wellness policy.
At the end of September, the two-time Diva queen claimed she was going in to have a neck surgery.
But, on October 10, the company suspended her for another 60 days for a second wellness policy violation, and she hit out claiming WWE treat certain stars differently depending on their popularity.
Let's hope engaging in sexual intercourse and anal penetration does not bite her on the bum (no pun intended). It would be such a shame and an injustice to see such a talented performer (referring to her wrestling abilities, get your mind out of the gutter pervert!) have her career come to an end for something so, well.. anal.
If all else fails, then it looks like she still has the audition tapes for the Porn Industry, all ready to go!
Story by Michael Lee
Featured Photo Credit: Metal Injection