Liberals lie and often they misinterpret information to further an agenda. According to king of everything liberal Barack Obama, "The arguments of liberals are more often grounded in reason and fact." But according to former British Prime Minister Margaret Thatcher, "The facts of life are conservative."
When a big lie is repeated often enough and becomes "truth," there can be serious consequences, and liberals like to repeat themselves, "oh boy" do they like to repeat themselves.

"Trump is sexist towards women'' is a favourite, yet the fact that there are more women than men holding executive positions in the Trump Organization, is never mentioned, funny that, isn't it?
Fact of the day, Trump Tower was also constructed by a woman named Barbara Res, who was also the first woman to construct a skyscraper. Yes, Trump really hates and devalues women.
Liberals perception of reality is warped to say the very least. Everything is rose-tinted and utopian, while left-wing vision is applied, yet the reality is everything is far more, crooked. How crooked? We are talking Hilary Clinton "dishonest'' and "illegal'' kind of crooked and here at Brainstain we don't do "crooked'".
So, with that crookedness in mind, here we debunk 30 Liberal Hypocrisy, Myths and Lies that simply reek of liberal idiocy.
1 – 17.4m people voted for the UK to leave the E.U. No amount of marching or petition signing will change the fact that 17,410,742 is a higher figure than 16,141,241.
2 – Brexit means Brexit. The UK is leaving the E.U once Article 50 is trigged, whether you like it or not.
3 – Despite you stating that President Donald Trump is "not my president" he is in fact your democratically elected President, trouncing Hillary in the Electoral College (304 to 228).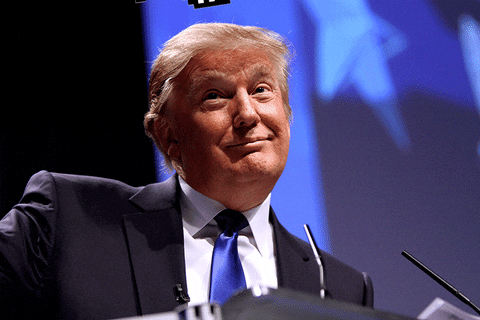 4 – President Donald Trump is making America great again, as is evident by the 235,000 new jobs, created in the month of February 2017 alone and the unemployment rate dropped to 4.7 percent under the Trump administration, so far.
5 – Officially there are only two genders. So, apologies if you are a non-conforming genderless alien who likes to use the girl's toilet.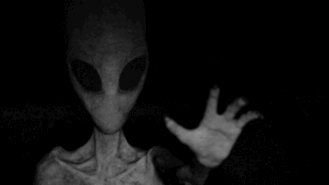 6 – Islam is not a religion of peace, as is demonstrated by the 2477 Islamic attacks in 59 countries that occurred in 2016, in which 21240 people were killed and 26680 injured.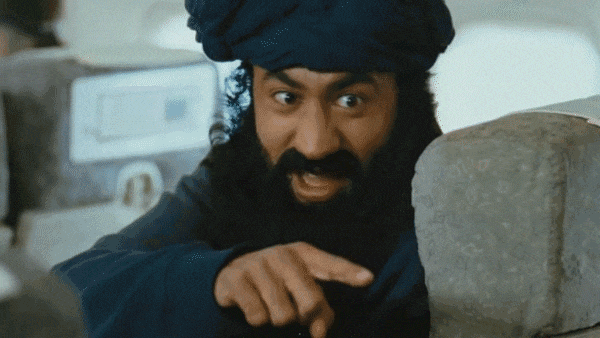 7 – Racism is not "exclusive" to white people. Black people can be racist, too. Remember the incident in which 4 African-American's kidnapped and brutally tortured and racially abused an 18-year-old, white, mentally disabled man with schizophrenia and attention-deficit hyperactivity disorder, while broadcasting it live on Facebook? Of course you don't. Yet, if this had been done to an African-American by four whites, every liberal in the country would be outraged and hysterical. White lives don't matter, apparently.
8 – The Russians did not hack the election, sorry Hilary, you lost fair and square.
9 – There is no such thing as Islamophobia. A ''phobia'' is an extreme or irrational fear of or aversion to something. No one has a "phobia" of Islam, they are merely criticizing a regressive and barbaric ideology, which is well within their right to having the "freedom of speech".
10 – Feminists do not want equality; they want special treatment and privileges based on having an angry and underused vagina.
11 – Western culture does not oppress women. Funny that they never mention the oppressed women in Muslim countries, who are caned for simply standing next to an unrelated male in public. Girl power!
12 – Slavery was not invented by white people. It was pioneered by the Arabs, its economic mechanism was invented by the Italians and the Portuguese and it was conducted with the full cooperation of many African kings. In 1807, Britain outlawed slavery. Stop blaming white people for everything!
13 – White privilege is fictional. Just like the tooth fairy, it simply does not exist.
14 – Multiculturalism does not work, look at Socialist Sweden why class and race should do not breed well together.
15 – Black Lives Matter but more white people are killed by police than black people, despite whites committing less violent crimes.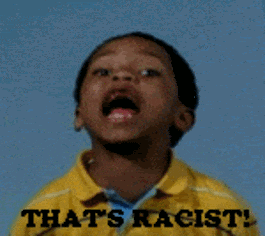 16 – White people with opinions does not make them a racist or bigot.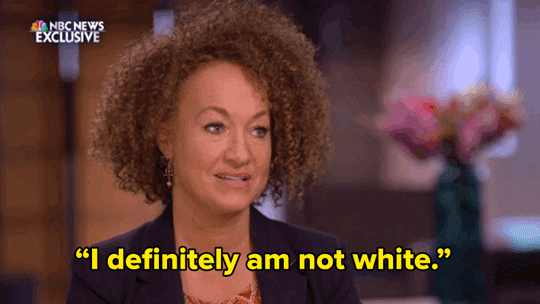 17 – Most Muslims are not terrorists, but most terrorists are Muslim, coincidence? 18 – Lighting candles and holding vigils does not deter Islamic Terrorism.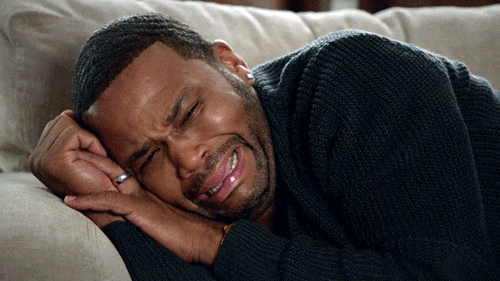 19 – Racial preference is not racist. If you do not find Chinese people physically attractive and you do not want to date them, guess what, that is not racist, that is a preference.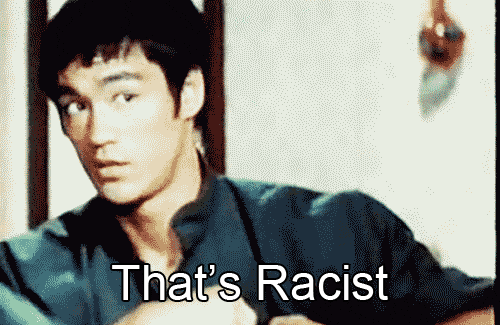 20 – Protesting a democratic election is stupid, in fact, protesting against anything that you don't agree with is stupid.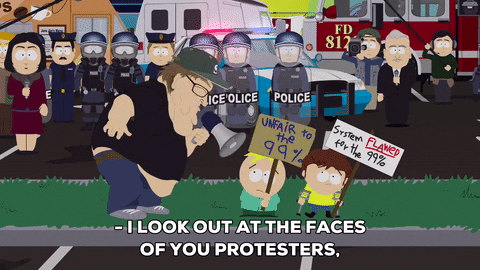 21 – Someone not agreeing to your point of view or opinion does not make them a Nazi.
22 – In fact, labelling someone a Nazi simply because they do not conform to your view is utterly disrespectful to the six million Jews that were killed during the Holocaust.
23 – BuzzFeed is not a reliable source of news and never will be.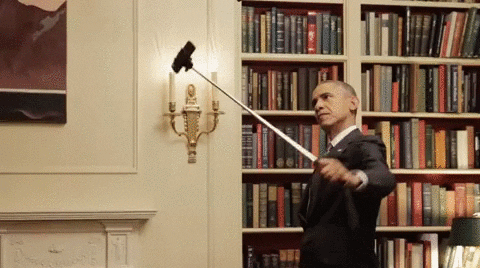 24 – Other "fake news" outlets not to be entirely trusted include BBC (sometimes), Sky News, The Guardian, New York Times, NBC News, ABC, CBS and of course the Clinton News Network, that's CNN for everybody else.
24 – There is no Muslim ban in America. President Trump's original executive orders, are only a temporary halting of immigrants and refugees from seven countries with strong ties to international terrorism.
26 – Syrian migrants and refugees do not warrant special treatment and privileges and need to be vetted, just like everybody else. You hear that Merkel?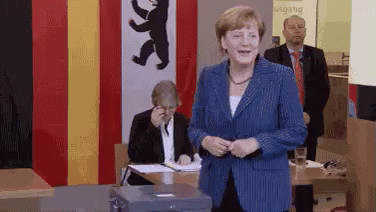 27 – Islam is an ideology and not a race; you cannot be racist towards Islam.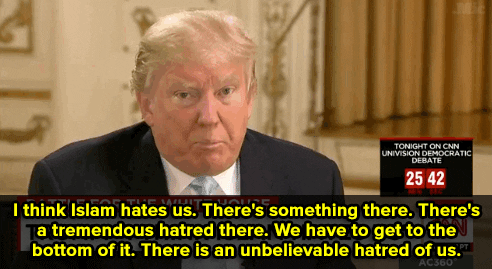 28 – Wealthy liberal elite celebrity's like Ewan McGregor popping up on afternoon TV and urging ordinary tax paying members of the public to donate £5 a month on charity appeal adverts, so that a blanket can be purchased for a baby in a part of the world that is not even on a map; is not only questionable, but ludicrous.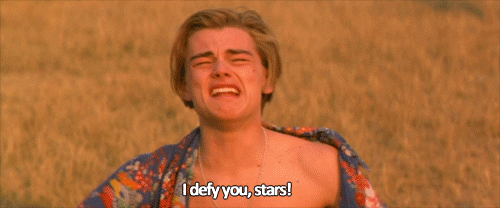 29 – Virtue signalling Hollywood millionaires like Angelina Jolie and George Clooney, donate 25% of their hard-earned net worth to third world charities. They do not!
30 – Anyone who opposes left-wing views and ideologies is not, I repeat NOT a racist, sexist, homophobic, islamophobic, misogynist, white supremacist, bigot, fascist, Nazi. The complete opposite, they are merely informed and opinionated people with logical and often factual views, which differ from the sign holding, tantrum throwing and unruly behaviour of the left. The liberal intolerance in the room is shameful.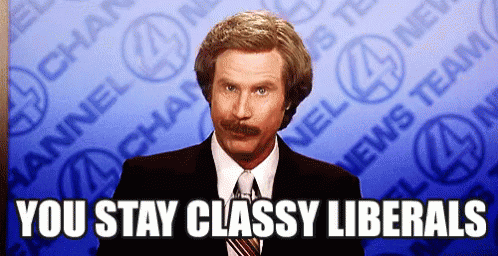 Story by Michael Lee 
Featured Photo Credit: I.kinja-img