This could potentially be the last article you read from us here at Brainstrain, shudder the thought! Sixty-five million years ago, an immense asteroid struck the Earth, raising clouds of dust that chilled the global climate and wiped out the dinosaurs, and as of now we are preparing to become extinct just like our prehistoric ancestors.
In fact, we are packing our rations and survival kit as we speak. It's the end of the world as we know it and mankind and civilization will cease to exist.
-Disclaimer- For risk of offending our Feminist, Transsexuals, Cisgender and Mighty Morphing Power Rangers readers, we acknowledge that the more "gender-neutral term of all humanity" should have been correctly used in the context previously mentioned as opposed to the downright sexiest, demeaning and transphobic word "mankind''.
So, what is the cause of this mass destruction and catastrophe disaster?
BREXIT!
On March 29th 2017, Judgment day was finally upon us. After 9 months of protests, petitions, virtue signalling celebrities and "erm"…Gina Miller, Article 50 was triggered.
But, this should not come to a shock to people as both the Bible and the Quran have foreseen and predicated these end of days event since the dawn of mankind.
-Disclaimer- Again, apologies to our sexually nonconforming readers.
Indeed the end of the world was predicated when Donald Trump became President of the United States and leader of the free world, I guess we are still waiting for that disorder and disarray to happen?
Anyway, back to Brexit.
The article, which was signed by British Prime Minster Theresa May, was personally hand-delivered to the European Council by her right hand man Sir Tim Barrow and awaiting the clutches of European Council president Donald Tusk in Brussels.
With the article now triggered, the UK can now formally start negotiating its exit from the European Union. Hallelujah!
It was an emotional and profound moment as Tusk voiced with sadness and heartbreak urged that we should "Not pretend this is a happy day. Most Europeans, including nearly half the British voters wish we would stay together."
In his initial response to the letter from Theresa May, Tusk warned of 'difficult negotiations' in the months ahead.
He vowed to protect the interests of the remaining 27 EU members but insisted there was nothing to 'win' for either side.
And he said: 'What can I add to this? We already miss you.'
Is this democracy or are we in the midst of a bitter divorce?
There is now 'no turning back' from the decision to leave the EU, Theresa May said just hours after triggering Brexit and said it was an opportunity to forge a country that "works for everyone not the privileged few".
It's not us, it's EU.
So, was there turmoil on the streets as Londoners braced themselves for total annihilation?
Indeed the mood matched the gloomy and bleak tone in Brussels on the streets of Westminster that morning. People were being knocked off their feet by speeding cars, diving headfirst into the River Thames, stabbed by deranged madmen and dying on the cobbled pavements of London.
All while blood thirsty selfie takers snapped away at the carnage before them.
Oh wait, that was a week ago to the day Islamic Terrorist Khalid Masood went on a Grand Theft Auto style rampage and killed 4 innocent bystanders, Metropolitan Police officer Keith Palmer (48) Aysha Frade (44) who worked at a London sixth-form college; US tourist Kurt Cochran (54) from and retired window cleaner Leslie Rhodes (75).
There was no great flood of epic proportions as previously envisioned due to the consequences of Brexit. The only form of ripples found on that day were that of the tears of Liberals and Lefties everywhere as they melted away just like the precious and delicate little snowflakes that they are.
Spring had arrived in the UK and daffodils blossomed under the warmth of the sun as "Cool Britannia" breathed warm winds over the landscape which once celebrated greatness and prosperity.
There was no devastating effects of a Tsunami and the dead were not rising from the grave, and indeed there was no grand appearance from Jesus (or Muhammed if you are Muslim) either.
And, despite claims by professional scaremongers like Lily Allen and Gary Linker (retired and irrelevant footballer in case you was wondering who that is) Britain did not fall off a cliff into a raging inferno.
Signing and triggering Article 50 did not:
Cause a mass outbreak of panic and destruction on the streets of London.
Alert Daleks to invade and 'exterminate' the human race.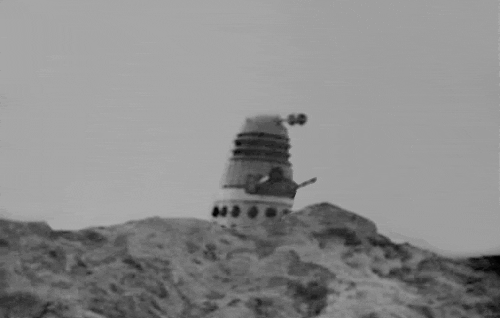 The reincarnation of Adolf Hitler did not suddenly appear and order a mass holocaust. In fact, there was no Nazi's to be seen at all.
Despite the wishes of Remoaners that all Brexiteers and those who voted to leave, should be arrested for treason and terrorism, the day went off rather swimmingly.
A piece of paper was signed and hand delivered and now a 2 year formal process begins.
That was it. No chaos, no anarchy and certainly no pandemonium, just democracy and the wishes granted by Government of the 17,410,742 British people who voted to leave the E.U.
The apparent end of the world was all a bit of an anti-climax really.
Story by Michael Lee 
Featured Photo Credit: YouTube