Oh Twitter, you are so politically correct and so left-wing that it hurts. The Twittersphere recently gave birth to a brand new shiny hashtag, #BiTwitter
The hashtag encouraged bisexual people to share their pictures and stories in order to gain visibility and acceptance in society. Bi-sexual people exist you know.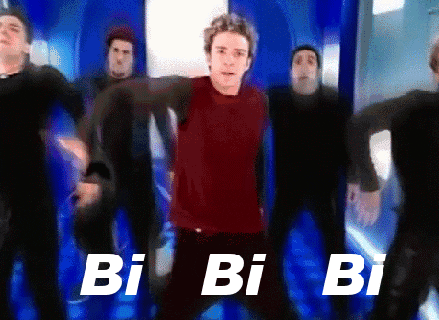 The hashtag, which was mostly comprised of overweight butch looking girls posting unflattering selfies in baggy jumpers and posing seductively, seemingly was a way to avoid the subscription fee of Match.com.
'Maybe this #bitwitter hashtag will finally get me a girlfriend' tweeted one assumingly bisexual female.
No, but you have more of a chance of gaining a stalker or catfish, possibly bisexual too, if that helps?
The concept of the #BiTwitter hashtag was apparently lost on most folks. The original idea of this "identity-focused" trend was thought up to encourage bisexual, queertrans, demisexual, pansexual, demiromantic, asexual and non-binarys to "virtually" come out to their fellow LGBT community tweeters, in sheer admiration, worship and pomp and circumstance.
Labels, Labels, Labels….Whatever happened to not wanting to put labels on anyone?
Apparently the "B" in LGBT is the silent and forgotten member of the Gay squad and this was their time to bask in the multicoloured spotlight.
Buzzfeed called the hashtag a "beautiful" thing, but then again, they would call the most hideous looking creature beautiful if it swung even remotely to the left or was a Hillary Clinton supporter.
Apparently, biphobia is actually a thing. A dislike of or prejudice against bisexual people.
Bisexual people have been wrongly labelled as confused, indecisive, invalid, greedy, selfish and simply going through a phase.
How could people be so horrible to those poor bisexual people? Bisexuals are just liberated, right?
It's strange that bi-phobia actually exists, the assumption by many is that being "bisexual" is generally seen as "cool" and acceptable. Not too gay, not too straight, just that little safe haven in the middle of both.
A bisexual guy can avoid prejudice just by saying that he likes girls more than guys for instance. But, in most cases it is just a way to cover the truth.
British diver Tom Daley famously came out as bisexual but later went on to get engaged with his current partner, screenwriter and director Dustin Lance Black.
Dustin being a man in case you didn't know. Some accused Daley of being too "scared" to admit to being gay, instead using the term bisexual as a safety mechanism. Most often or not this seems to be the case with many knowingly homosexuals, who are simply too frightened to label themselves as gay for fear of ridicule and disownment.
If you're bisexual, homophobic straight guys can still "kinda" hang out with you because you're not 100% gay, you're still one of the "bros" and therefore can still awkwardly sexually harass girls while subconsciously pretending that you are making out with a 6 ft 3 rugby player.
"I'm still questioning my sexuality" or "I'm just curious" are just some of the unassuming remarks you will hear from bisexual guys. Erm, no, you're gay.
Bisexual for many is that safe place. Mum's can still hope that one day you will give them grandchildren and you can for the most part, walk down the street and avoid homophobia and any abuse.
Remember, you're bisexual, you're cool. But, those in the know, view bisexual men as "closeted gays" and just a short Uber ride away from homosexual valley.
Supposedly bisexual Tom Daley did not end up getting engaged to a girl. Hate to say it Tom, but we all knew you always was a flaming homosexual.
That "B" in LGBT is just a "coming out" process, apparently.
The perception with bi women is somewhat different in that they are simply "experimenting". They are allowed to be expressive and flirty with their girlfriends, because, you know? Feminism and girl power and stuff, right?
Plus eventually all roads, whatever you are, a bi woman or a bi guy, always tends to lead to a penis, anyway.
Because bisexual's like their women, how they like their men, that's it, that's the joke, they are bisexual.
So, in closing, let's take a moment to pay tribute to the real heroes of this story, those who are happy and content with one gender, whatever that gender being, male or female, gay or straight.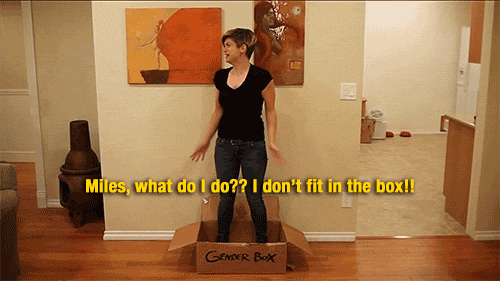 Let's take a moment of silence and think about the terrible pain and anxiety someone dating a bisexual partner has to go through, on a day-to-day basis.
Walking the street with their bisexual lover and not knowing if they are sneakily checking out boys or girls. A gay guy cannot even introduce his new bisexual boyfriend to his best female fag-hag without the unease of thinking, does he fancy her too?
Will they run off into the sunset and make babies when I'm not looking? Imagine watching TV with them as they point out all the hot guys and girls.
Does he like Britney Spears in a "she's fierce" kind of way or more in the "she's hot" kind of vibe?
It's bad enough with people in this dating app generation, with cheating, but to be cheated on with by literally everyone, is something different altogether?
Will I ever be good enough or one day, will you want to settle down with a woman? The apprehension is palpable. Dating a bisexual person can be stressful for some.
Liberated? Possibly. Greedy? Most definitely.
What's also worse is having a girlfriend that never even shared her bi-status with you, which at times can feel like a complete loss after you break up and your earlier suspicions were found to be true… Sharing is caring, you know?
Story by Michael Lee
Featured Photo Credit: Huffpost