Short men don't just exist in the fiction section or pop up in Disney films, short men are among us and they are real damn it!
They may be diminutive in size and be compact enough to fit inside your pocket, but short men have feelings too, so much so that each time someone makes a leprechaun comparison joke, a short man somewhere melts in a heap of low self-esteem and despair, this form of height discrimination is known as heightism.
If you have ever jokingly called a short man an elf on Christmas or mistakenly thought your Garden Gnome had escaped your backyard (easy mistake to make to be honest) then you our dear Brainstain reader are an average-legged heightist.
Heightist's are the most loathsome, nasty, foul, disgusting, revolting, sickening and absolutely vile portionally sized creatures to ever walk on the face on the earth, and we thought ISIS were bad.
So if you are one of those towering and monstrous bullies who pick on the small folk, shame on you for mocking innocent pint-sized people. Here are 6 Reasons Why You Are An Ignorant And Obnoxious Heightist. And in the meantime, why don't you pick on someone your own size? Oh wait, everyone around you is only able to barley make eye contact with your waistline? Well, erm.. this is slightly awkward.
1 – Short men get insecure about their height
They may try and attempt to make 'Short Pride' an actual thing but the fact of the matter is short men are very self-conscious and anxious when it comes to their lack of body length. Yes, they may appear overly aggressive or assertive and downright scary and intimidating at times, but that is only because they suffer constant height discrimination on a regular basis. Remember, short men have feelings too, even if they are teeny-weeny.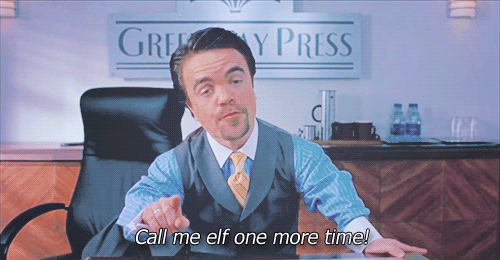 2 – Short men can't change their height
If there was a remedy that magically saw growth in their nimble and shortened little body parts, you can be sure that short men would be the very first to take a sip of the secret potion. But the fact of the matter is that no limp stretching abilities like that exist in the modern age. Not even getting your knees done, sorry. So short men have to own up to their stubby little legs and just make do with their scaled-down self and not be self-conscious. Do not add to their apprehensive and uncertainty with your unruly heightist behaviour, short men can bite you, know!
3 – Not all short men are angry
Ever heard of short man syndrome? Or Napoleon syndrome? Technically it is a form of inferiority complex in which the person attempts to overcompensate for their perceived shortcomings. But despite the shorty social stigma, not all short men are psychopathic Oompa Loompa's, they are real humans with real emotion and compassion. So please, have sympathy and consideration the next time you call an irritated short man an angry dwarf.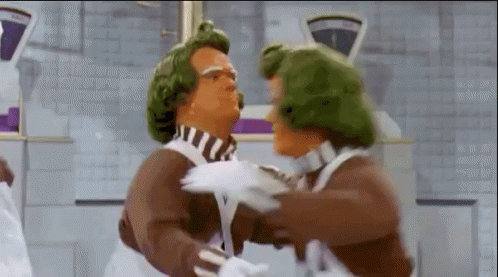 4 – Short men deserve to be loved too
If you reject the romantic advances of a short man because their head just about reaches your torso, you are a bona fide "Heightist" and you are everything that's wrong with an average heighted society. Short men may lack the height and stature, but if your 6 inch Manolo Blahnik heels make you look like Godzilla in comparison, then it makes you sort of a hypocrite. Yes, the hypocrisy of women not wanting to date short men because of size is one thing, but when rejecting the advances of a woman based on the size of her waist line, is always met with catastrophic feminism. Thus, you automatically have sympathy for the short man miniature population that just wants to be cuddled. 5 – Small size is fun-size
Just because a grown man has no other choice but to shop in the children's isle of a clothes department and slip into a little boys Pokémon jumper, because size 10 men clothes absolutely drowns them into obscurity, it does not give you to right to ridicule or mock them for their short misfortunes.  On the contrary, you wish you had the ability to squeeze into a 5-year-old little girls polka dot dress and look on fleek, instead of the size 22 bin bag you are forced to exist in, you large and obnoxious overweight heightist hypocrite!
6 – It's not the size but what you do with it that counts
Despite the fabled myth, not all short men possess small manhood's. So all you villainous and evil heightist women, who claim they do not date short men because of their apparent microscopic sausage, can all check your tall privilege at the door. Short men are very well endowed with large sexual organs that can accommodate large 3rd world continents. Remember, short men make fantastic lovers and reach places average heighted men never knew existed, but because you are an ignorant and obnoxious heightist, you will never know the meaning of true love with a short man who could love and adore you, just as fully as an able-bodied and portioned male.
We here at Brainstain support the short man movement, although we are all of average height (so no NBA for us) and we do encourage those men under 5 ft 3 to hold their little necks up high, because what else can you do? Are you a short reader who has encountered the villainous evils of heightism?
Let us know in the comments section and remember, big things come in small packages, such as a 64GB SD memory card and your Hay-fever tablets, small yet powerful, as their becoming quite a big deal as the summer haze rolls in.
(EDITOR's NOTE: This has been a paid for and sponsored post by a very short person. NOT!)
We will also commiserate with awfully tall women, at this point, since they deserve a mention too.
Story by Michael Lee
Featured Photo Credit – Engineers Journal