Netflix and chill, that euphemism for casual sex involving impulsive and hormonal young teenagers in between seasons of The Walking Dead is a term we can't imagine is uttered in the prestigious halls of Buckingham Palace.
However, you may be flabbergasted to know that the Queen actually knows what Netflix is and one of the shows she's very fond of is the one about her very own life.
Though we cannot neither confirm nor deny that Her Majesty enjoys engaging in sexual activities with rowdy Prince Phillip, while Netflix is playing in the background, we can't help but be bemused by the thought.
The Crown, a Netflix original has been given the royal seal of approval by Her Majesty herself. The lavish series based on the award-winning play called The Audience by Peter Morgan, follows the life of Queen Elizabeth II (played by Claire Foy) from the 1940s to modern times.
So, it looks like despite turning 91 this year, Queen Elizabeth II is still keeping abreast to modern technology, but then again Her Majesty has always been a dab hand at everything tech, this was a young woman who was once a dedicated Truck Driver and Mechanic during World War II, after all.
Apparently, The Queen also has an iPad and a laptop, and she has a personal account on Facebook – though no one outside the Palace knows how many 'friends' she has.
The Queen has a Facebook account!? We wonder if she follows the official Brainstain page? If not, now is most definitely the time to start, one thinks.
Regarding her Netflix binges, a royal source claimed that the monarch has watched all 10 episodes of the first series, after being encouraged to by her son and daughter-in-law, the Earl and Countess of Wessex, who arranged for Saturday night viewing sessions at Windsor Castle. Epic!
A senior royal source, revealed: "Edward and Sophie love The Crown."
"It has been a longstanding arrangement that they drive to Windsor at the weekend to join the Queen for an informal supper while watching TV or a film."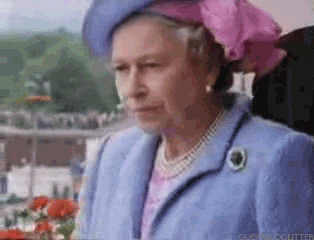 "They have a Netflix account and urged her to watch it with them. Happily, she really liked it, although obviously there were some depictions of events, that she found too heavily dramatised."
Other members of the Royal Family love the show too, including granddaughters Princess Eugenie and Zara Tindall, so we're sure that they'll be happy to know that a second season is happening.
We think for her majesty, it may be more of a case of Netflix and a good old cup of tea than Netflix and a semi-erect Prince Phillip on the good ol' Viagra.
Story by Michael Lee
Featured Photo Credit – beforeitsnews