Pop music mogul and all round evil villainous mastermind Simon Cowell recently shared his "secret" recipe for a top-notch beans on toast to us common folk, who have been blessed to be bestowed with such privileged and life altering information.
Away from rejecting the dreams, hopes and aspirations of out of tune and complete utter tone-deaf aspiring singers, Mr. Cowell has kept a closely guarded secret.
According to the Britain's Got Talent judge, he's got the keys to the staple British dish of beans on toast and knows exactly how you make it so finger-licking good.
So exceedingly delicious in fact, that you literally want to lick the stewed sauce from your bare naked fingers.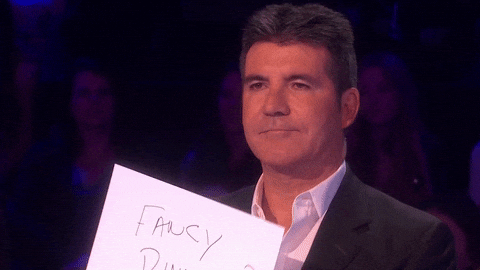 When Britain's Got More Talent presenter, Stephen Mulhern asked the Syco label boss whether or not he cooks beans on toast during an episode of the show this past week, the 57-year-old answered smugly and very confidently in his typical Cowell fashion: "I do, yeah I do" before divulging into how he makes his masterpiece.
He said: "I do really good baked beans on toast because there's a secret to it".
And that's where Brainstain comes in. We have carefully put together Simon Cowell's exact formula word by word on how to create the perfect beans on toast recipe.
So, just like the second coming of Jesus Christ or the shocking revelation that Barack Obama is in fact a Muslim (we told you it was shocking) be prepared to be amazed and astonished and bask in the unfathomable greatness that is 5 Easy Steps to Cook Simon Cowell's 'Top Secret' Baked Beans and Toast Recipe.
As Gordon Ramsay would say, "F*cking utter genius!"
1 – First, you actually need to, you know – purchase a can of baked beans. Preferably the Waitrose variety rather than the cheap stuff from Asda or Tesco. Bona fide A-list celebrities like Mr Cowell would never dare touch Asda or Tesco brand baked beans or even step foot into such primitive territory. In the words of Simon himself "It's a no from me".
2 – Next you need actual bread, because surely what is beans on toast without bread? Again, only Waitrose brand applies here.
3 – Once these vital ingredients have been purchased it's important to precisely follow this exact method as told by Mr. Cowell himself, "you've gotta do triangles with the bread". So basically a multimillionaire reality television judge, producer and entrepreneur worth an estimated £325 million is encouraging you to make triangle shapes out of your pieces of toast. And, people wonder how these Illuminati conspiracy theories get started?
4 – Once said Illuminati triangle-shaped bread has been constructed, the next step is to "microwave the baked beans slowly". And, how the hell do you microwave something slowly? Surely, now even Gordon Ramsay will berate Mr. Cowell for using a microwave, as would we! But, please ensure you have in the vicinity, a workable and state of the art microwave and not a £10 knock off from eBay, shipped all the way from China. They could be a hazard, you know?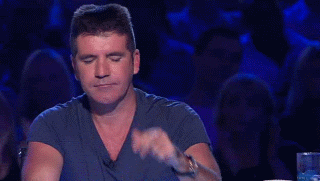 5 – That's it! Once satanic triangle-shaped toast is cut and microwaved baked beans are in procession, it would be rude and also rather a waste of time not to consume it. So, unfasten those waist length trousers and… Bon appétit! Bean on toast it is.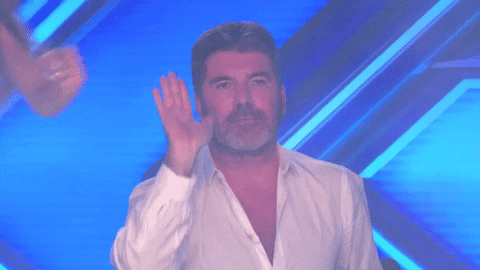 Britain's Got Talent live semi-finals continue each night this week at 7.30pm on ITV. Maybe you could eat, watch and consume your Simon Cowell demonic triangle baked beans and toast, as subliminal messaging emanates from the TV screen encouraging you to vote for that little magician girl for the BGT final? Who says that the British voting public are gullible and easily deceived?!
Anyway, at least now we know Simon Cowell's secret talent.
Story by Michael Lee
Featured Photo Credit – Metro