The Harvey Weinstein sex abuse scandal is literally everywhere right now, and given how serious the situation has become, joking about it may not be the wisest of ideas, especially on national television.
Comedian James Corden learnt this when he joked about the scandal during a charity gala.
"It's been weird this week watching Harvey Weinstein in hot water. Ask any of the women who watched him take a bath, it's weird." James joked.
During the annual amfAR Gala in LA, James made an array of gags about the Hollywood producer, who is currently facing rape, sexual assault and sexual harassment claims. Harvey Weinstein has denied allegations of non-consensual sex and James Corden has since apologised for his jokes.
James, however, claimed he wanted to shame Weinstein, and not his alleged victims.
"It's a beautiful night here in LA. So beautiful, Harvey Weinstein has already asked tonight up to his hotel to give him a massage."
Here's a clip of the jokes in question below, though we should add that some people may be offended by the content.
James faced serious backlash on social media as a result of his comments, including from actresses Rose McGowan and Asia Argento, both of whom claimed to be sexually assaulted and raped by Weinstein.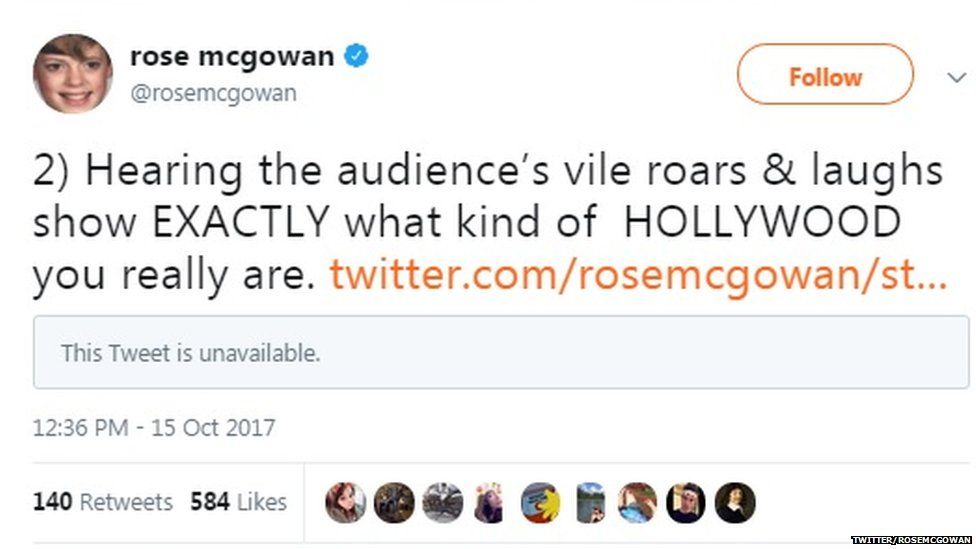 James has since tweeted an apology for his actions and did so the following day, after his amfAR appearance.
As they say, there is a time a place for everything, and in most cases, it's best to keep gags and jokes aside until the scandal has really died down. It's still big news at this moment in time, and even if the dig is towards the abuser, there are going to be those out there, especially victims, offended by this sort of material given what they went through.
Will James Corden's ratings slip as a result, given that he was also a close friend of the accused film mogul? Only time will tell, but lets hope he uses better judgement next time.
Anthony Bourdain who's the girlfriend of Asia Argento, called James Corden "a porcine, pandering tool", during a Twitter tirade, stating further, "James Corden reveals snickering Hollywood in all its grotesquerie. It's not about masturbation, a**hole. It's about rape".
Bourdain's comments come some weeks after he said he would willingly poison President Donald J. Trump's food, if he ever was to cook for him. Seemingly, Bourdain is now caught in between the Establishment's avenues or?
Anyway, was James Corden wrong for joking about the scandal so soon after it broke, or is it a case of people just needing to lighten up a bit? Let us know your thoughts down in the comments section below.
<Story by Emily Clark>
Featured Photo Credit: TheBlaze