2017, it's been an absolutely funny year hasn't it!? With enough virtue-signaling and pussy riots to last a lifetime, yes, this year has been a Hurricane Irma of gender fluidity, female privilege, feminazism and false sexual assault accusations to trigger even the most conservative of us.
2017 was the year when feminists played the blame game and blamed straight white men for all the troubles and negativity of the world, including Ebola, the Great Fire of London and the extinction of the Dinosaurs.
So, with all the equality and testosterone of an annual feminist convention, here are 7 Absolute villainous bitches of 2017!  So, to all the women, who are independent, throw your hands up (and burqas) at me!
Munroe Bergdorf
Munroe Bergdorf is a racist, surgically altered transgender model who became slightly relevant in August 2017, when she was employed (and dramatically sacked) as the first transgender model to front a L'Oréal campaign in the UK, after she blazingly announced in a Facebook post that all, "YES, ALL" white people were violent racists that benefitted from some sort of social construct that favored the white species over their black counterparts in a blanket generalization that not only offended ALL white people, that were not even remotely racist and did not benefit from supposed white privilege, but also made Munroe an unemployed out of work transwoman (and there are already enough jobless transwomen out there selling their modified private parts on dodgy street corners already, quite frankly!)
Dropped like a sack of (racist) potatoes. Credit: YouTube
[Disclaimer] We are not at all insinuating that Munroe Bergdorf is a dodgy transgender prostitute. With the amount of money she has earned appearing on national TV shows flogging her racist propaganda, she's probably ranked up enough to buy herself a minimum wage, white house cleaner even. Take that white supremacy!
After being made redundant, she went on to appear on Good Morning Britain in which she was utterly annihilated by host and all-round savoir of the masses, Piers Morgan.
Appearing like a (racist) and gender fluid rabbit caught in headlights, Bergdorf was shown to be completely out of her depth in the presence of an unapologetically white heterosexual male like Piers, backtracking and smugly re-asserting the same left-wing tripe in a passive aggressive manner, all the while having as much likeability as cancer (and nobody likes cancer), do they?
Munroe (born a boy, called Ian) now pops up on whatever public platform that will have her, spreading her brand of victim-ship, double standards, hypocrisy, virtue signalling and prefabricated sociological slogans and left-wing phrases and blame ideology, all while looking like something resembling a pouting, emotionless, inflated blow up sex doll with dodgy looking cornrows (we guess she has stopped using L'Oréal Deep Moisturising Conditioner, by the looks of it!)
Look out for Munroe in 2018 in her continuing crusade against the white race, probably popping up in Big Brother somewhere down the line (though not on the celebrity version, since she isn't quite on Katie Hopkins' level)
Meryl Streep
During her narcissistic acceptance speech upon receiving the 'Lifetime Achievement Award' at the Golden Globes, the "Hillary Flunky" and all round "Overrated'' actress Meryl Streep, couldn't help but use her privileged and overpaid position to showcase her political opinions and dislike for the democratically elected President of the United States, Donald J. Trump.
Since all we needed in 2017 was yet ANOTHER Hollywood leftist luvvie-virtue-signaling darling telling us how to think, right?!
Then low and behold, Hollywood was exposed as a perverted cesspool of sexual assault, rape and pedophilia, led by the likes of Harvey Weinstein, Kevin Spacey and even everyone's friendly virtue-signaling fully grown man in a bat costume, Ben Affleck. How's that for the socialist construct of mansplaining?!
Meryl Streep who has appeared in a number of Weinstein-backed films, including 2011's 'The Iron Lady' in which she played the holy Margaret Thatcher and won a Golden Globe for her role in the film and then jokingly called Weinstein "GOD" insisting she knew absolutely nothing about the producers perverted and predatory side, but nobody believes her now, which is why there are now posters all over LA with their photo together and the words "SHE KNEW" emblazoned across them. But, when she called Harvey "The Punisher" in the same speech, it may just have been a dead giveaway clue for us to fully understand some years down the line.
"YOUR SILENCE is THE problem" wrote actress Rose McGowan, one of the first women to accuse Weinstein of sexual misconduct, who added that Streep, and other actress, "happily worked for The Pig Monster."
"You'll accept a fake award breathlessly & affect no real change," McGowan said, adding, "I despise your hypocrisy.'
Hollywood hypocrisy, who would have thought?!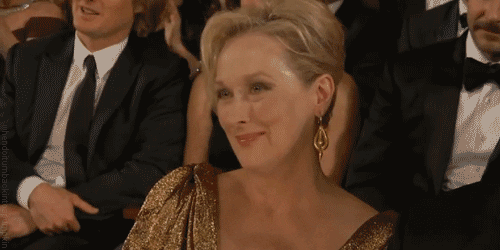 Madonna
The queen of pop and glorified LGBT leader of everything remotely homosexual, spent the first half of the year threatening to blow up the White House just shortly after Donald Trump's Presidential Inauguration during an all-female protest in which dejected and downhearted women rallied together with their "pussies of steel" and illiterate placards against the evils of male superiority and supremacy, and yelled about the myth that is the gender pay gap, (but we still can't find that apparent wage gap anywhere)…
In between her apparent acts of terrorism, there were huge calls that Madge should be arrested, while some radio stations even stopped playing her songs because of her "un-American sentiments."
The then newly appointed President of the United States called Madonna "disgusting" and said "I think she hurt herself very badly. I think she hurt that whole cause. I thought what she said was disgraceful to our country."
So, she may be reductive and prone to falling down stairs, but HEY… BITCH! She's Madonna, right?!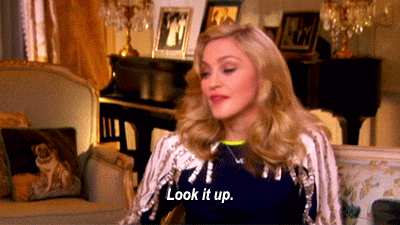 JK Rowling
The multi-millionaire and virtue-signaling liberal darling of Hogwarts spent the vast majority of 2017 on Twitter screaming abuse at the President of the United States for being an apparent sexist, misogynist pig and viciously attacking anyone who opposed her solidarity with Middle-Eastern refugees and the need for open borders and free movement, all while her 18 spare bedrooms in her multiple mansions surrounded in gated communities, remained eerily migrant free.
It was if they magically disappeared or something, like erm… Magic! "EVANESCO!" said Harry Potter.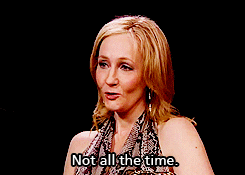 Diane Abbott
Granted, most of us are not mathematicians, but in the case of politicians, getting those figures right is absolutely mandatory, especially if you are campaigning in a major general election.
That was the embarrassing situation the Labour Shadow Home Secretary Diane Abbott found herself in after claiming Jeremy Corbyn's promise to recruit 10,000 extra police officers would cost about £300,000 – equal to a salary of £30 a year.
But it wasn't just number-crunching that Abbott agonized over. What with her inability to prepare for interviews or answer any tough questions, complete with her excruciatingly slow, patronising manner of speaking to the public in that ever familiar dreary and depressingly dull monotone voice, TV didn't exactly show Diane in a flattering light in 2017.
Yet, another excruciating car crash TV appearance followed when she went on to be humiliated by Good Morning Britain's presenter Piers Morgan (Piers seems to have a knack for destroying deluded women) over Labour's stance on nuclear weapons and her reluctance to use nuclear deterrents if the UK was in such a jeopardy.
Check out the jaw-dropping incompetence of Labour below and why she or they should NEVER ever be allowed anywhere near the defensive of the UK, let alone be voted into any sort of power alongside Jeremy Corbyn, like… NEVER! EVER!
Throughout the year she also compared changing her political views on the IRA to changing her hairstyle (weave?!) yet accused anyone who criticised her of being a racist (sound familiar, yet?!)
Lily Allen
The whining virtue-signaling singer (and we use that term very loosely) who hasn't had a number 1 hit since 2009 continued her reign of appearing more noble than she actually is, by claiming that she was unable to move back into her London flat and would be homeless by Christmas because her tenants claimed "diplomatic immunity".
Facing a backlash on Twitter, the multi-millionaire was accused of "profiteering" by renting out the property to wealthy foreigners instead of taking in poor and fleeing refugees, as she had previously pledged when she had publicly apologised to Calais migrants on Britain's behalf before insisting she would "100 Percent" take in all those refugees by herself, while being filmed on a BBC documentary (where else?!)
Allen's tweet sparked a flurry of angry responses from the Twittersphere, with many branding her a "champagne socialist". Others started using the sarcastic hashtag "PrayForLily" to poke fun at the star.
One noticeable Twitter user commented: "Why do you have paying tenants in your flat, Lily, when you could be housing Syrian refugees?"
Maybe in 2018, we can contact Bob Geldof and organise a concert to buy Lily Allen a £4million property for the new year?!
Hilary Clinton
The former Secretary of State spent the first half of the year hibernating and licking her wounds (and Bill's penis?) after her spectacular loss in November 2016 election to Jesus incarnate himself, Donald J. Trump, before making her triumphant comeback, in which she went on a self-pitying world tour complaining all the while and making excuses as to why she lost the 2016 Presidential Election in her aptly titled and self-despairing book "What Happened!"
Well, what happened? You lost despite a major DNC voter fraud scheme, as well… Nice!
So, with her latest approval rating plummeting to a record low 36% and her inability to accept defeat gracefully, can Bill's wife just f*uck off by now, please?!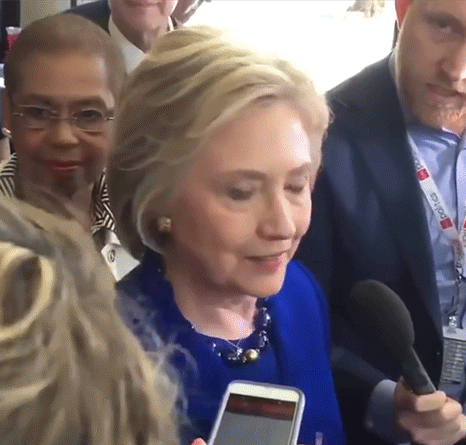 So, as we slowly depart from the political correctness that is 2017, what angry, race baiting, self-loathing, man-hating, hateful homosapiens with a vagina (real, symbolic or surgically altered) will come out on top as the hypocritical feminist queen of 2018?!
Answers on a mansplaining post card please and address it to Brainstain, right away!
Story by Michael Lee
Featured Photo Credit: Variety